Team up with your friends & family and explore the peculiar universe of ADIOS Amigos. A game with serious astrophysics in a comic setting for 1-4 players.
Galactic Explorers is the definitive edition of ADIOS Amigos with…
A new intro campaign (fully playable in coop)
Bird lifeforms!
Ground Roving Shuttle!
Free zooming camera!
And parties!
About ADIOS Amigos
A game with serious astrophysics in a comic setting for 1-4 players. Explore solar systems in the quest to find your home in this space physics odyssey. It is the sequel to Amazing Discoveries In Outer Space (PS4) and was released 2018 to Xbox One and PC/Steam.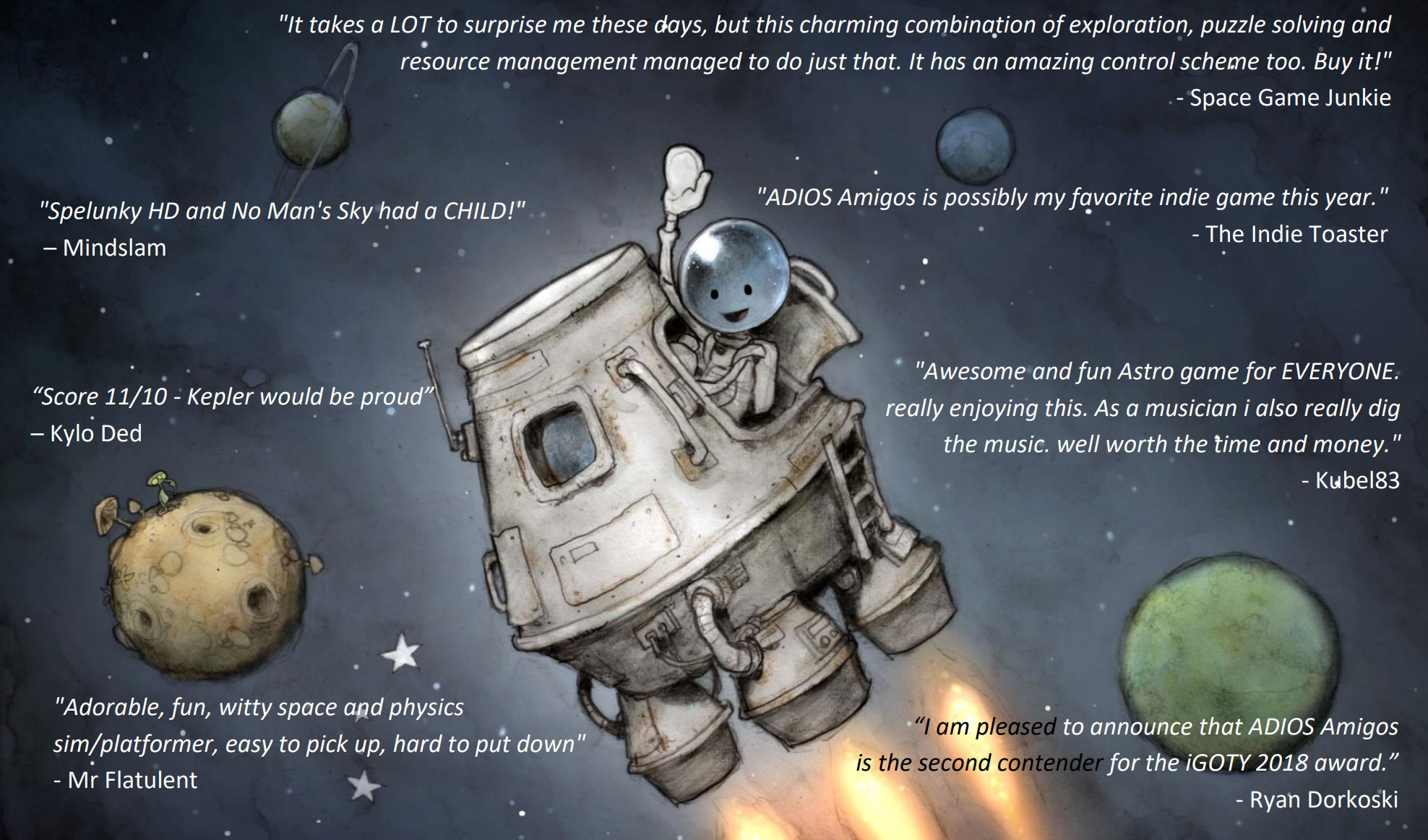 The Cosmic Clockwork
In ADIOS Amigos the simulation controls everything. Nudge an asteroid with your ship and it might come crashing down on you as you walk around on a planet minutes later. Day and night cycles are caused by the planets rotations and we even simulate temperature and air resistance.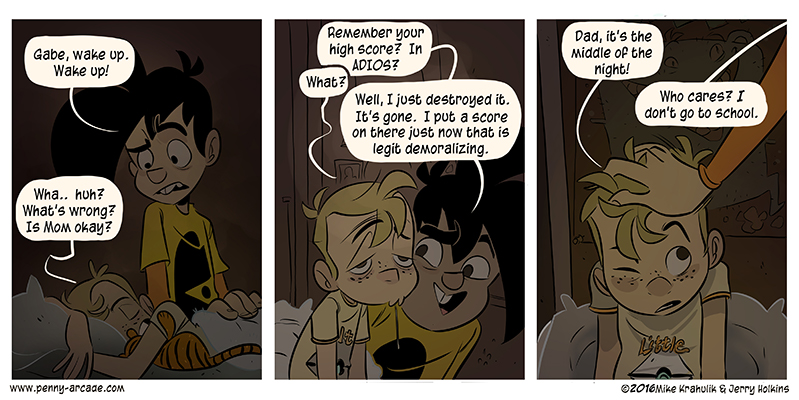 Rookie Mode
With Rookie mode it is possible for players of different skill levels to play together. Parents can play with their young children. Or gamers can play with their less talented parents and siblings. We want the whole family to be able to play ADIOS Amigos together. Rookie mode makes the controls easier and stops the player from doing obviously dangerous things.
Features
Pilot a space ship with a realistic but intuitive handling.
Exit the ship whenever you like to explore on foot.
Local co-op multiplayer for 1-4 player with dynamic split screen.
Rookie mode for young children or inexperienced gamers.
Detailed physical simulation of entire solar systems including gravity, temperature, and atmosphere.
Funky original soundtrack – With saxophone solos!
Three campaigns that can be played as a single player or cooperatively.
No weapons or killing (although horrible accidents may occur).