ADIOS Amigos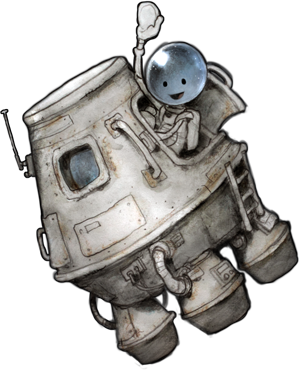 Team up with your friends and go explore the peculiar universe of ADIOS Amigos. A game with serious astrophysics in a comic setting for 1-4 players.
A Q3 2018 release forPlaystation 4, Xbox One and Steam. Subscribe to our mailing list, follow us on Twitter, Youtube and Facebook so you don't miss any news!
After the 2016 release of Amazing Discoveries In Outer Space (ADIOS) for PlayStation 4 the Cosmic Picnic team decided to expand the game and release it for additional platforms. Since then we have added twice as much content and variation.
The game has also been improved in almost every area, including the addition of split screen co-op, interplanetary space shuttle and autonomous space stations with explorable interiors. With Rookie Mode the whole family can play together. Dynamic team-based split-screen keeps the screen estate to a maximum for all four players.
Check out the preview of ADIOS Amigos from when it was played by Big Boss Battle at Sweden Games Festival. Or perhaps, read the article about Stockholm Indie Game Dungeon and ADIOS Amigos by Gamereactor.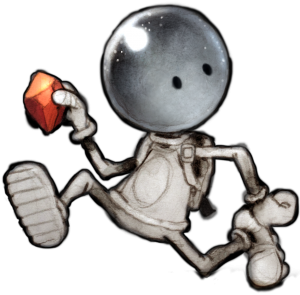 Subscribe to ADIOS Amigos News!
---
Said about the original ADIOS for PS4
Gabe, wake up. Wake up! – Penny Arcade
If you're a fan of games like Spelunky and FTL: Faster Than Light — roguelikes with a penchant for precariousness and uncertainty — you owe it to yourself to give Amazing Discoveries in Outer Space a shot. It's an inventive game that skillfully captures the perils and intrigue of space exploration, wrapping it up in an endlessly replayable package. – Hardcore Gamer
The aesthetic is across-the-board beautiful, the designs are unique and intelligent, and the gameplay is remarkably enjoyable. If you've ever dreamt of exploring the final frontier, this game is for you. – BagoGames
It's the sort of game that's easy to pick up and play when you've got a spare twenty minutes to waste, although that 'twenty minutes' will often turn into hours upon hours of enjoyable Space exploration. – Use A Potion