Galactic Explorers / GX
We are working on Galactic Explorers (a.k.a GX) the definitive edition of ADIOS Amigos…
New intro campaign (fully playable in coop)!
Ground Roving Shuttle!
Free zooming camera!
Bird lifeforms!
Parties!
And more!
ADIOS Amigos: Galactic Explorers will soon be released to PS4/PS5 and will, a bit later, come as a free update for Xbox and Steam.
Subscribe to our newsletter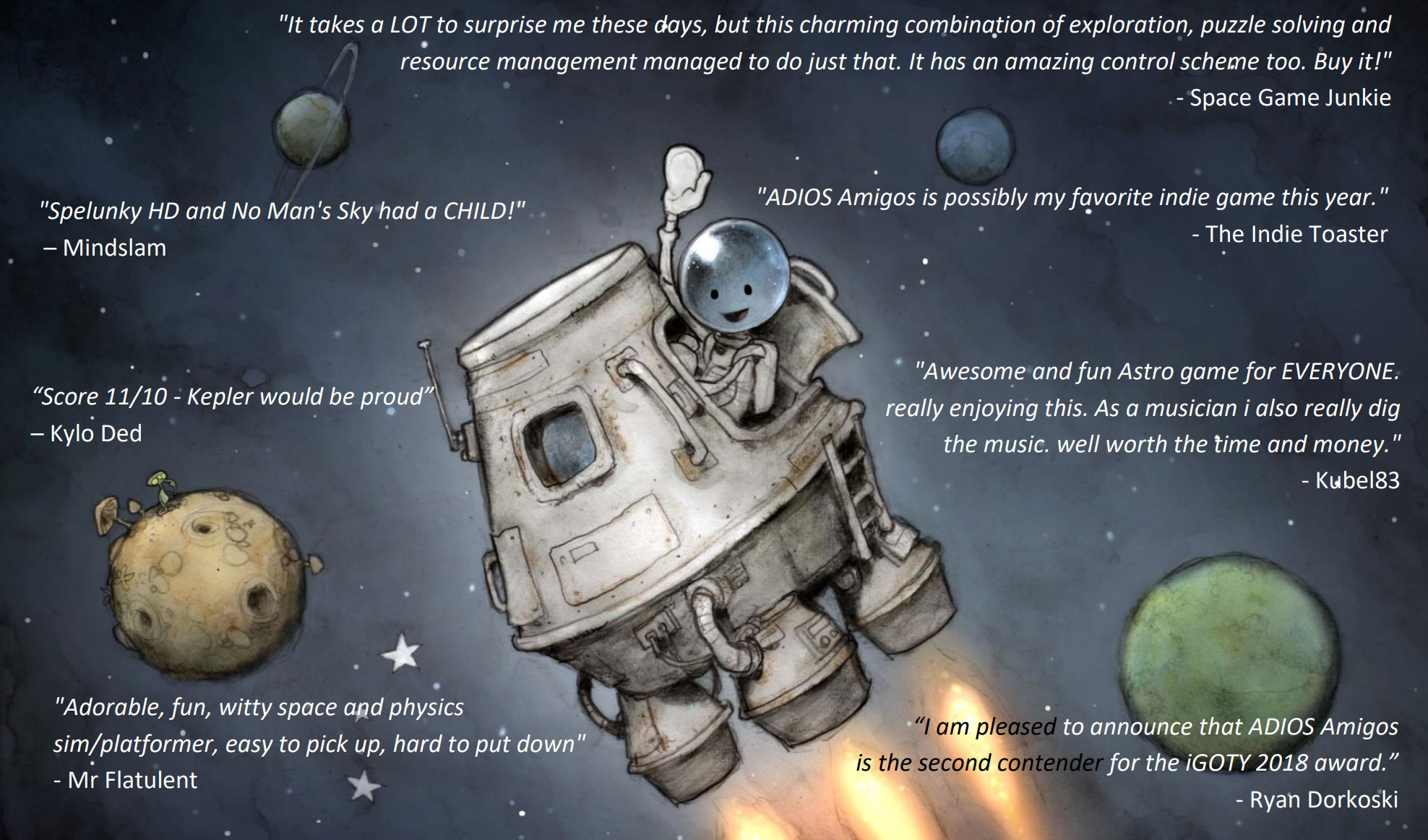 Xbox & Steam
OUT NOW
Team up with your friends and go explore the peculiar universe of ADIOS Amigos.
A game with serious astrophysics in a comic setting for 1-4 players.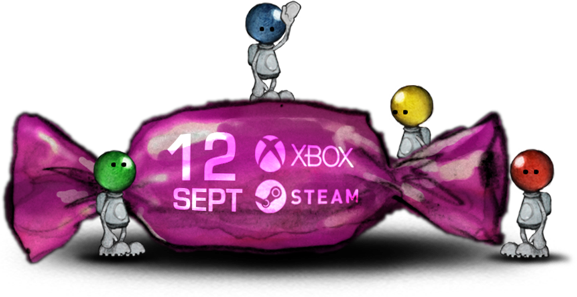 Xbox One: Buy (Out Now)
Steam: Buy (Out Now)
PS4: Coming soon!
The Cosmic Clockwork
In ADIOS Amigos, just like in real life, everything moves: We are all part of a big cosmic clockwork. It's going on above your head as you walk the planet surface. Night becomes day as planets orbit the sun. Hundreds of asteroids with their own trajectory. We even simulate temperature and atmospheric resistance, and there is no cheating involved.
The player is free to do anything within the confines of the simulation. You can…
…spontaneously exit the ship inside a busy asteroid field!
…fly to the sun and melt your ship!
…tow a giant mushroom and put it in orbit around the sun!
…ride a sofa into a black hole!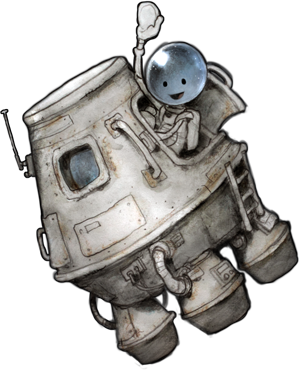 Rookie Mode
With Rookie mode it is possible for players of different skill levels to play together. Parents can play with their young children. Or gamers can play with their less talented parents and siblings. We want the whole family to be able to play ADIOS Amigos together. Rookie mode makes the controls easier and stops the player from doing obviously dangerous things.
Features
Local co-op multiplayer for 1-4 players.
Dynamic split screen keeps the screen estate to a maximum for all four players.
Three campaigns that can be played cooperatively or single player.
Rookie mode for young children or inexperienced gamers.
Procedurally generated solar systems filled with planets, space-stations, aliens and artifacts.
Detailed physical simulation of entire solar systems including gravity, temperature, and atmosphere.
Funky soundtrack. With saxophone solos!
No weapons or killing (horrible accidents may occur).
Check out the preview of ADIOS Amigos from when it was played by Big Boss Battle at Sweden Games Festival. Or perhaps, read the article about Stockholm Indie Game Dungeon and ADIOS Amigos by Gamereactor.
Subscribe to ADIOS Amigos News!
---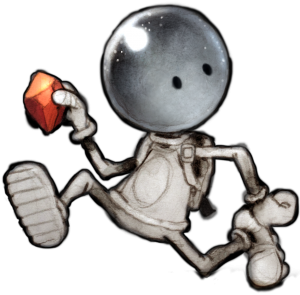 Said about the original ADIOS for PS4
Gabe, wake up. Wake up! – Penny Arcade
If you're a fan of games like Spelunky and FTL: Faster Than Light — roguelikes with a penchant for precariousness and uncertainty — you owe it to yourself to give Amazing Discoveries in Outer Space a shot. It's an inventive game that skillfully captures the perils and intrigue of space exploration, wrapping it up in an endlessly replayable package. – Hardcore Gamer
The aesthetic is across-the-board beautiful, the designs are unique and intelligent, and the gameplay is remarkably enjoyable. If you've ever dreamt of exploring the final frontier, this game is for you. – BagoGames
It's the sort of game that's easy to pick up and play when you've got a spare twenty minutes to waste, although that 'twenty minutes' will often turn into hours upon hours of enjoyable Space exploration. – Use A Potion